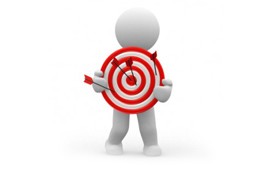 The Mission of Adarsh Vishwa Vidyalaya is to be a global, socially conscious Center of Excellence in the conservation, creation, Advancement and dissemination of knowledge, equipped to take up challenges of the enormous change taking place all around and committed to empower its faculty and students to contribute meaningfully to economic, technological and social development and progress and act as the promoter of innovation and the protector of tradition. Towards becoming a Centre of Excellence in Higher Learning by offering quality programs to meet the current and emerging needs of the world, by widening the access to modern higher education and by acting as a catalyst to bridge the needs of Globalised world.
In Accordance with our Noble Mission Adarsh Vishwa Vidyalaya aims at :
Becoming a vibrant Knowledge Center and a Center of Excellence in teaching, research and extension activities
Bringing about conservation, creation, advancement and dissemination of knowledge
Establish networked environments for quality assurance.
Foster private-public partnerships.
Bridge the digital divide and implement 'anywhere, anytime' learning environments.
Creating technologically equipped thought and action leaders in a wide range of spheres by providing value based and high quality education, generating cutting-edge research and innovations, and enabling empowerment through social and regional inclusion;
Increasing global linkages by attracting international students and establishing collaborative Programmers with educational institutions of repute.
To provide educational opportunities to those who are unable to take up formal education and are still desirous to upgrade their educational qualifications and acquire knowledge in various fields of learning through the print medium (correspondence course), contact programs, study centers and mass media.
To provide flexibility in matters of eligibility for enrolment for higher education, age of entry, choice of course, methods of learning, conduct of examination and operation of programs.
To offer degree and diploma courses and to make provision for research for advancement and dissemination of knowledge.
To provide special facilities to groups like, elderly people, in-service personnel, housewives, people living in remote areas, socially disadvantaged people of the society and all others who wish to upgrade their skill and acquire higher academic qualification through distance education.
To lay emphasis on vocational, as well as, conventional courses, leading to award of degrees and certificates.
To create awareness for self-sufficiency and equip people with knowledge and higher qualification to enable those to become suitable for new job opportunities.
To provide course for rural, agricultural, industrial and commercial needs of people and design learning material for improving socio-economic condition of the masses.
To bring awareness in women, children and down-trodden of their social rights, duties and legal status in society.