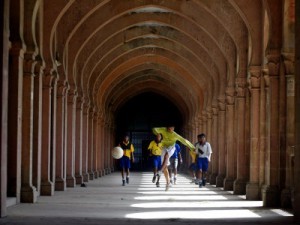 AVV is India's One and only Completly flexible Centre for Higher learning above all existing barriers offering a unique bouquet of domain-focused programs.
AVV offers an opportunity to build further on domain-specific skills, required in engineering,arts and management, something that most international universities offer, but which is unheard of in India.
Integrity is the integration of outward actions and inner values. A person of integrity is the same on the outside and on the inside. Such an individual can be trusted because he or she never veers from inner values, even when it might be expeditious to do so. A leader must have the trust of followers and therefore must display integrity.
Dedication means spending whatever time or energy is necessary to accomplish the task at hand. A leader inspires dedication by example, doing whatever it takes to complete the next step toward the vision. By setting an excellent example, leaders can show followers that there are no nine-to-five jobs on the team, only opportunities to achieve something great.
Fairness means dealing with others consistently and justly. A leader must check all the facts and hear everyone out before passing judgment. He or she must avoid leaping to conclusions based on incomplete evidence. When people feel that they are being treated fairly, they reward a leader with loyalty and dedication.
Assertiveness is not the same as aggressiveness. Rather, it is the ability to clearly state what one expects so that there will be no misunderstandings. A leader must be assertive to get the desired results. Along with assertiveness comes the responsibility to clearly understand what followers expect from their leader.
Openness means being able to listen to new ideas, even if they do not conform to the usual way of thinking. Good leaders are able to suspend judgment while listening to others' ideas, as well as accept new ways of doing things that someone else thought of. Openness builds mutual respect and trust between leaders and followers, and it also keeps the team well supplied with new ideas that can broaden its vision.